#PressRelease: The Dispute Service Releases Latest Statistical Briefing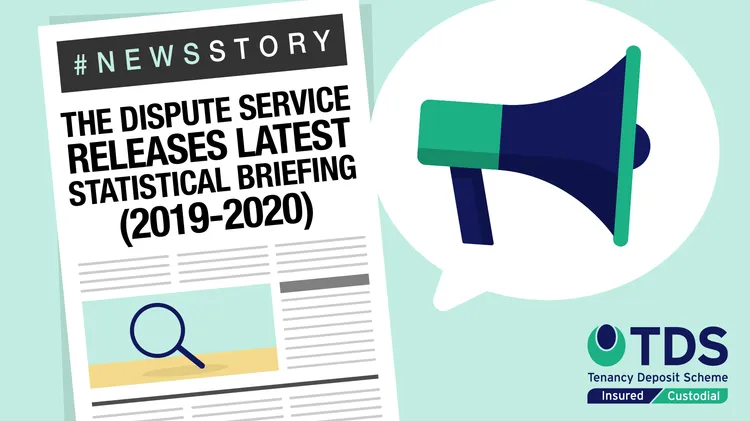 The Dispute Service has released its latest Statistical Briefing for 2019-2020. This annual report includes key information about the growth of the Private Rented Sector and data on tenancy deposit disputes in England, Wales, Scotland and Northern Ireland.
As the industry's trusted Statistical Briefing, data is collated from a variety of sources including Freedom of Information (FOI) and in-house data gathered by the Dispute Service. This year's report features insights on:
Tenure
Tenancy Deposit Protection
Disputes
Over the last 12 months there has been a growth in deposit protections in England and Wales, with the figure increasing from 3.9 million deposits to over 4.1 million at the end of March 2020.
Despite the rise of deposit protections in the last year, there has been a small decrease in disputes handled in the year down to 34,993 in 2019-20 compared to 35,513 in the previous year. The rate of disputes compared to deposits protected is well below 1%.
The report reveals which party raises the most disputes in TDS and the reasons why disputes are raised across England and Wales, Northern Ireland and Scotland. Cleaning is again the most common reason for disputes, this is largely due to the subjectivity of the matter, closely followed by damage and redecoration claims.
Statistics also show that the number of households living in the private rented sector continues to increase across England and Wales, with small drops recorded in Scotland and Northern Ireland in 2018. In England the size of the private rented sector is significantly greater than that of the social housing sector.
The full Statistical Briefing by the Dispute Servive can be downloaded for free by clicking here:
---
About TDS
Tenancy Deposit Scheme (TDS) is the only not-for-profit, Government-approved scheme for the protection of tenancy deposits. TDS provides impartial adjudication for any disputes that may arise over the tenancy deposits that we protect.
Join TDS Custodial: Where TDS hold the deposit for the duration of the tenancy. Agents, you can protect your deposits for FREE today here.
Or you can request a personalised demo of the database to discuss how TDS Custodial could streamline your deposit protection process here.
TDS can only comment on the process for our scheme, other deposit protection schemes may have a different process/require different steps. Content is correct at the time of writing.
These views are those of the author alone and do not necessarily reflect the view of TDS, its officers and employees.